After a successful 2021, the Canadian provider of inbound marketing and Search Engine Optimization (SEO) Services shares its predictions for 2022, including the rise of longer-form content, voice searches and mobile accessibility.
Reflecting on 2021, a key spokesperson said: "The past year has seen a number of changes in the digital sphere, of course, some influenced by the ongoing global pandemic and the resulting impact not only on economies around the world, but on how online users interact with content and their buying habits. For example, from a user behavior perspective, we have noticed a greater demand for more content. engaging, personalized and strategic Younger generations also have a clear preference for socially responsible marketing campaigns and brands that are truly committed to the cause.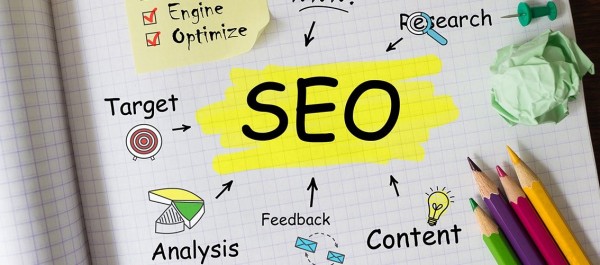 Based on client experience, 2Marketing expects 2022 to continue to be a year of constant change in the industry, but there are several imperatives the company advises other professionals and clients to watch out for. Content-wise, the company's key predictions for 2022 are:
Video will remain a key format, however, with increased focus on ensuring it is also SEO optimized. This involves having clear sections for the most relevant descriptions, titles and tags
Long-form content will come back and gain traction. Users place more emphasis on the value of well-researched content that can answer their search queries reliably and in high quality
In terms of technology trends, the company is betting on an increase in voice-activated searches and focusing on mobile accessibility. According to the latest global statistics, mobile usage accounts for around half of all global web traffic and this is expected to grow even further in 2022, making it an even higher priority in terms of a mobile-first approach.
Looking to the future, the spokesperson added "One thing we know for sure is that Google is gradually and continuously updating its algorithms. That means we need to stay consistent and fluid if we want to stay on top of the latest trends. , social media campaigns, PPC or SEO, learning from experience and the wealth of data we have at our fingertips will be critical to ensuring future success and meeting both the needs and customer requests.
About 2Marketing
2Marketing based in Canada was born in 2001 out of a need to provide integrated, high-quality inbound marketing and SEO services. Serving an international portfolio of clients, more than 60 employees work diligently to drive performance and results underpinned by a win-win mindset.
Media Contact
Company Name: 2SEO Marketing and Web Design Company
Contact: Alex B
E-mail: Send an email
Call: (416) 417-9595
Address:349 Bowes Road #19
City: Vaughan
State: ON L4K 1J3
Country: Canada
Website: https://2marketing.com/